This is for my good friends over at
http://www.last.fm/group/i+%3C3+patrick+stump
Unfortunately this picspam is not dial up friendly. I have 136 Patrick pictures (Not all included, some were really bad pictures, and some were pirctures that EVERY PICSPAM HAS)
I told you I had heaps of Patrick pics.
Enjoy friends!
This is Patrick, his vamp brings all the girls to the basement.
Patrick is orgasmic, I wish I was his guitar =(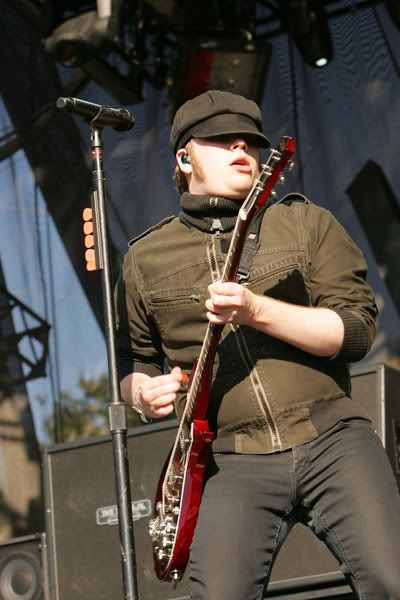 HIPS!!! AND THIGHS!!!
'
Patrick is squishy
And he loves you very much.
I would hit that.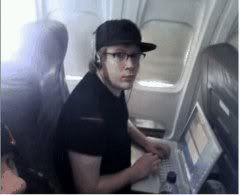 He loves his Macbook
Yes, I would still hit that.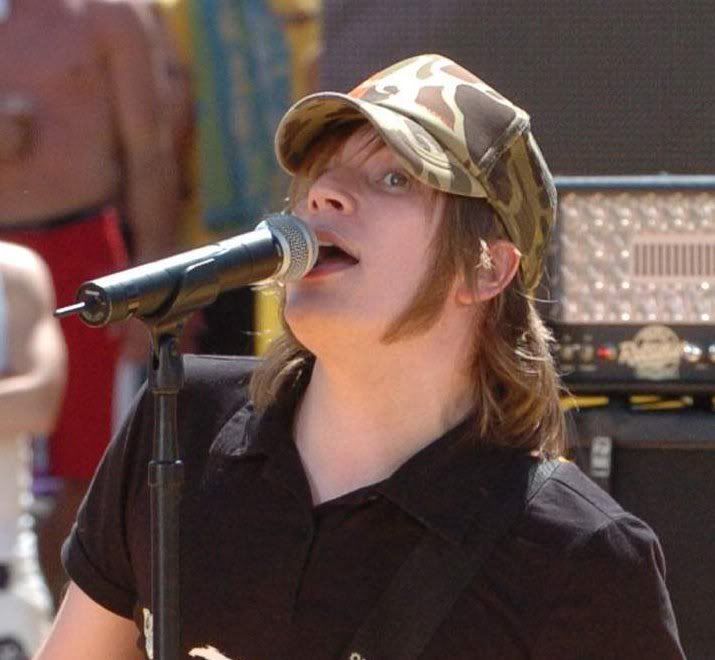 Patrick unfortunately is starting to lose his luscious locks.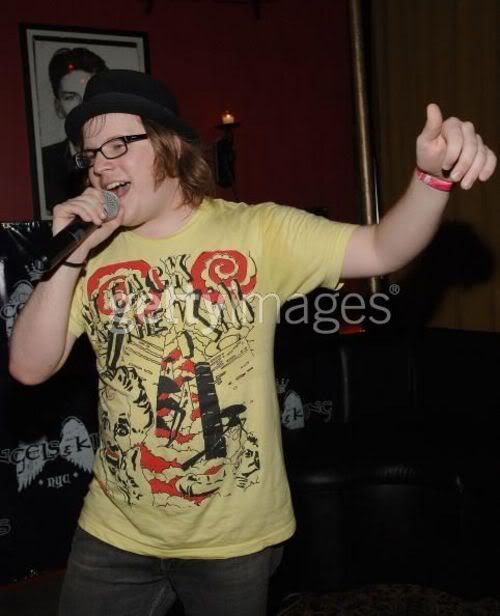 "Yo yo sup homies?"
Nawww, he's so wittle...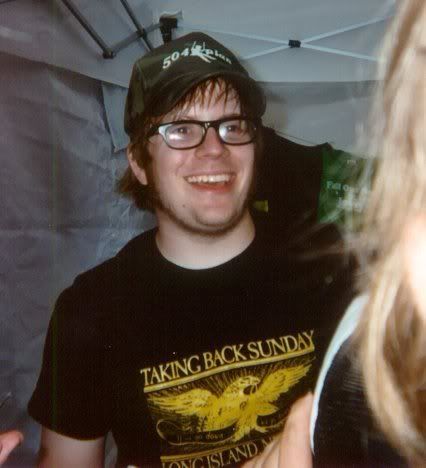 He's such a dork
He knows how to woo the
ladies
vampires.
He occasionally gets stoned with Joe.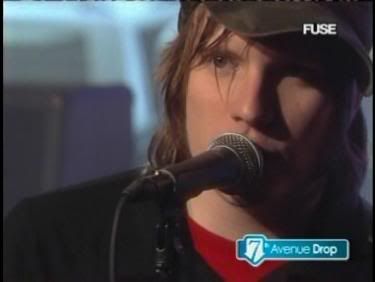 want want want want want
Like I said, he loves his macbook.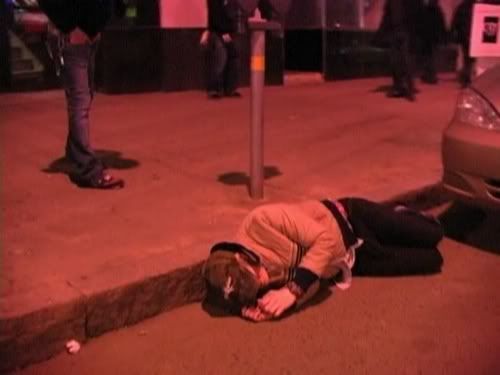 Pete occasionally kicks Patrick out when he refuses to have buttsex.
Yes Patrick, you're a pretty princess.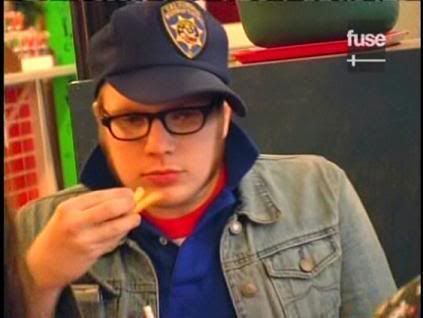 OM NOM NOM EAT THOSE CHIPS BABY!
Double the goodness.
Why Patrick, aren't you looking adorable today.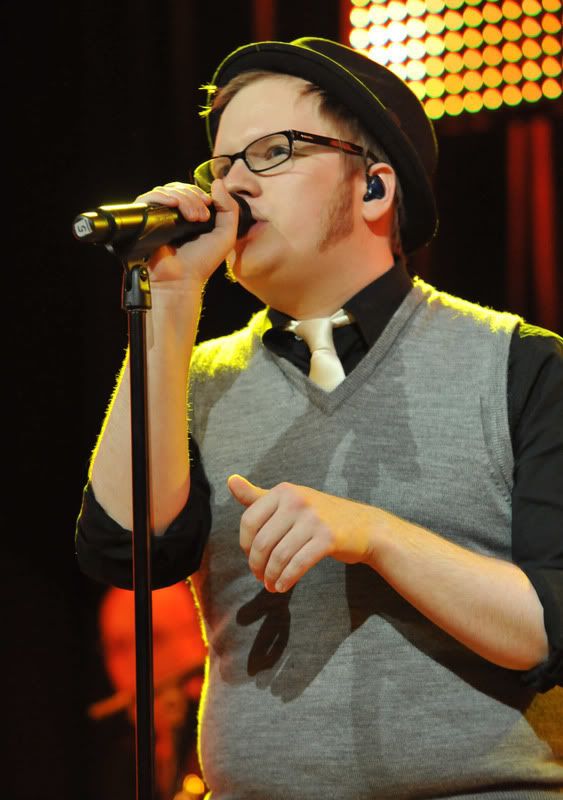 Naww, look at his pudgy tummy =)
I don't think anyone quite understands HOW adorable this outfit on Patrick is.
Love Love Love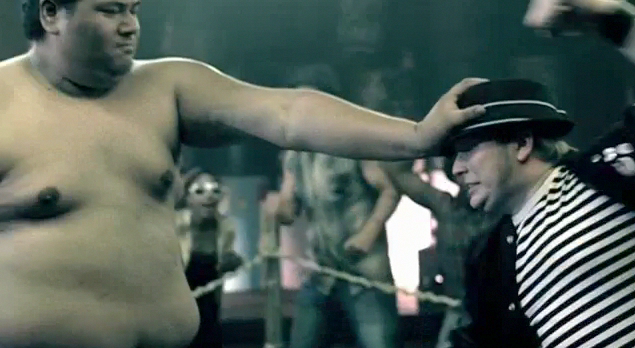 IMA EATCHU LITTLE MAN
Believe me, hatless Patrick is hard to come by.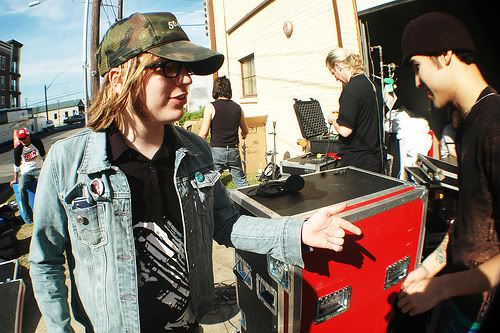 "Heya Pete, how ya goin?"
"Lol, Trick, have you been smoking with Joe again?"
WHY IS HE WEARING A SHIRT? I WANT CHEST!
!!!
I agree with the name of this pic, I'm envious of that pick.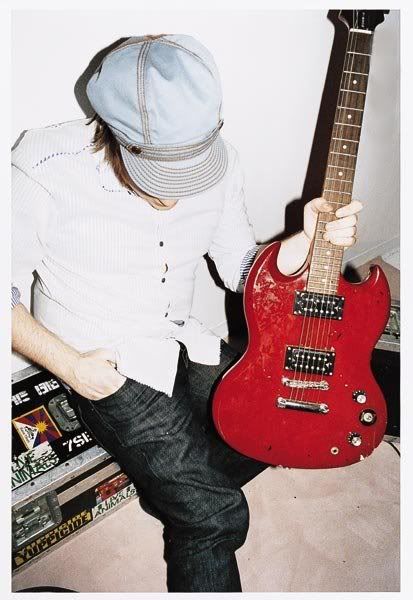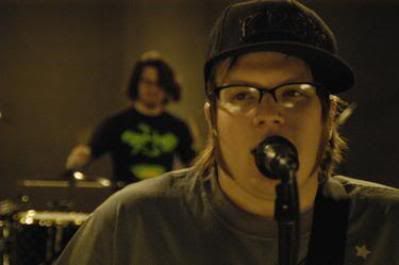 B&W ftw!
Along with being a rabbit, Patrick is also a chicken.
I want to know what that button says.
He's so awkwardly cute.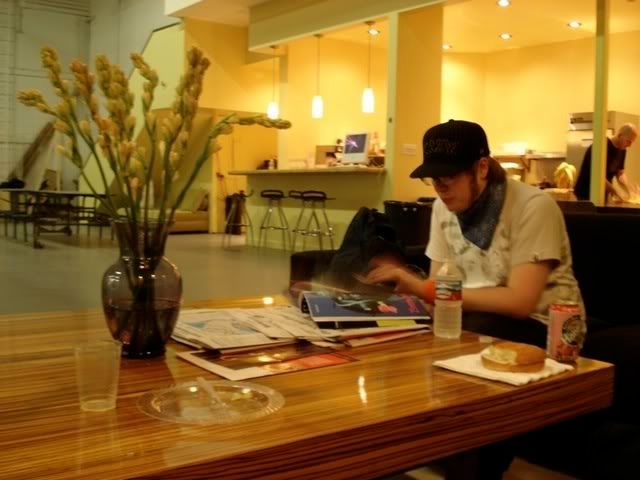 I have no words
He's such a dork!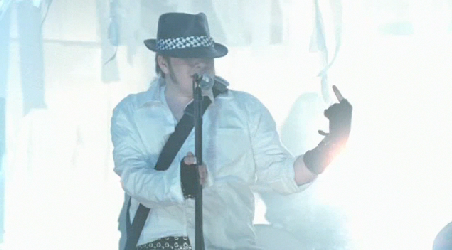 I'll fuck you Patrick!
That is really scary.
Yeah you own that stage Trick.
It's magic!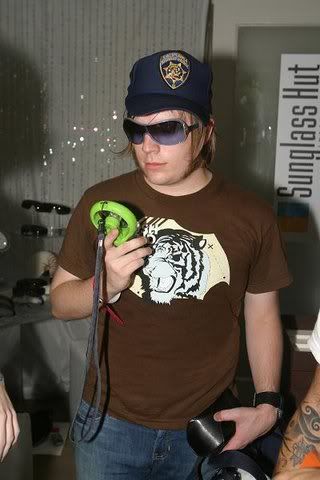 BUBBLES!
I don't even know...
This is not just here because it's Patrick's ass, i swear!
Dork dork dork
Looks tasty, and so does the food.
Oh Patrick, you came and you stole my heart...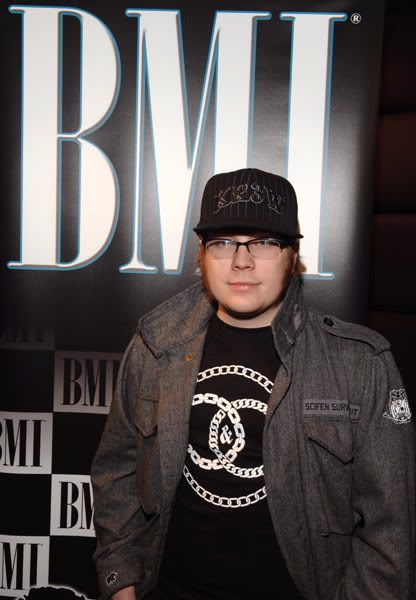 Wow, I actually know where this screen cap is from now!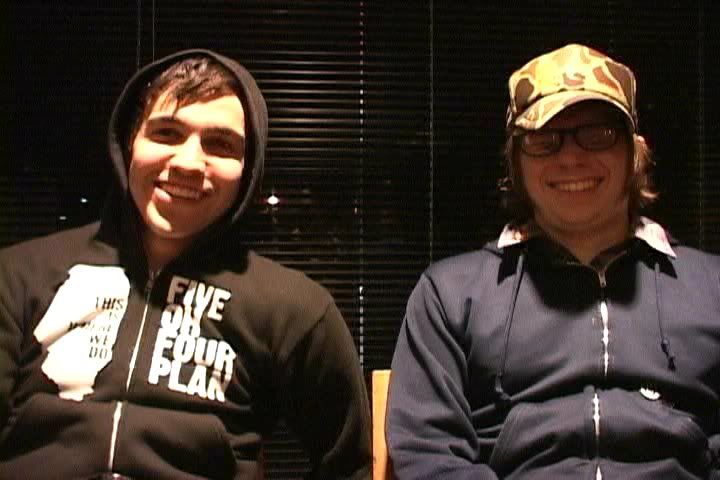 OTP ALERT. Sorry, I cheated, Pete's in this one =)
I love Patrick's expression of pure joy.
I love how he has four picks lined up and ready for use.
Naww, look hos pudgy he is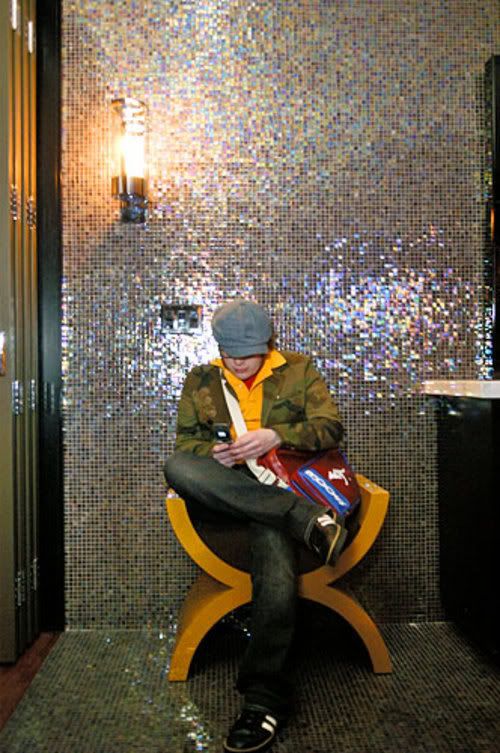 Anyone else want his babies?
He found Pete's diary.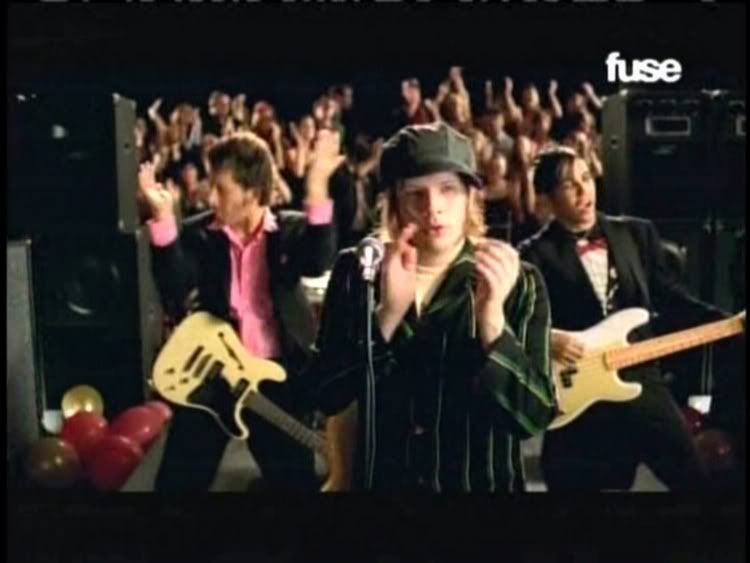 This and 16 candles are my all time favourite video's.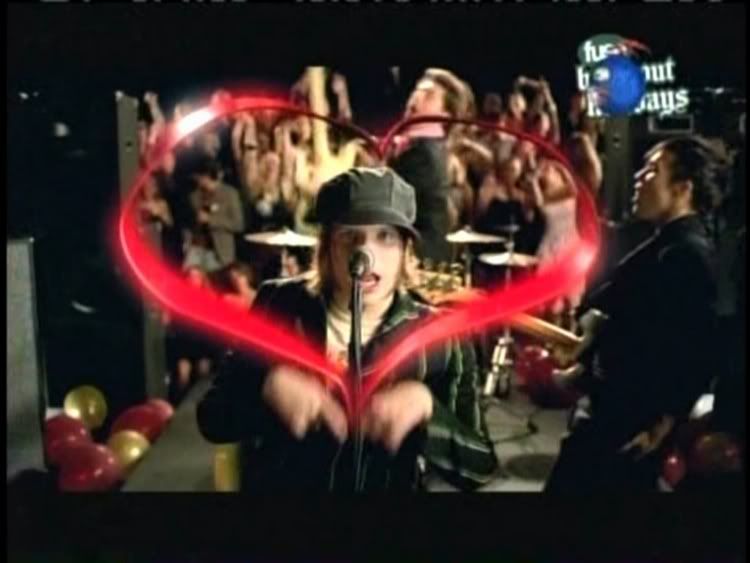 LOVE!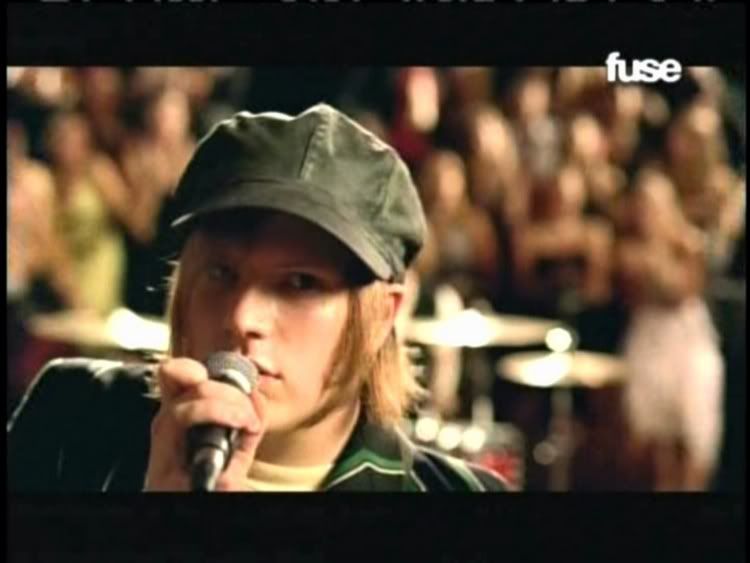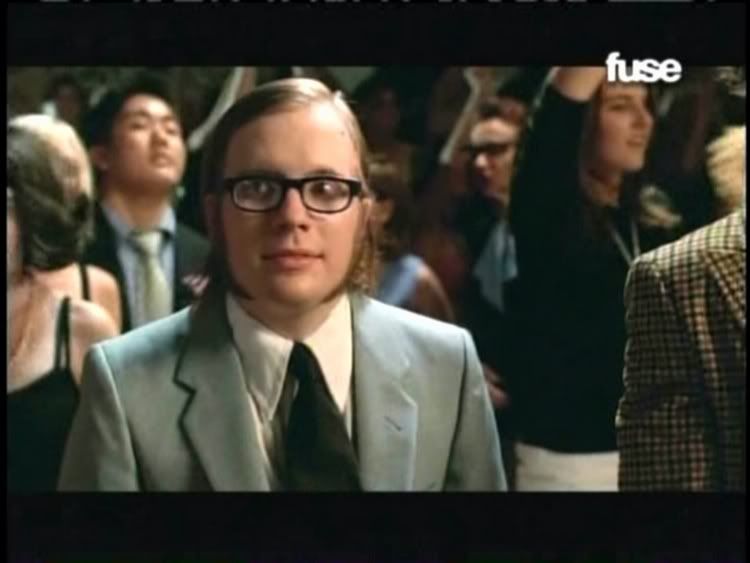 Dorkatude!
"Pete tied me up to his bed, and raped me. See I'm not into the whole bondage thing..."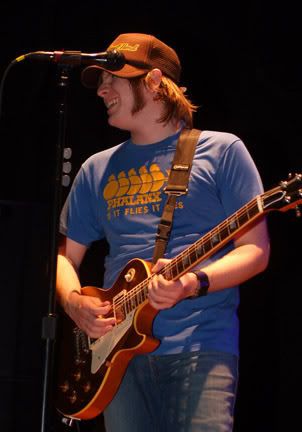 Patrick is gasping for air, he must have seen you and though "Holy shit, hot..hot..hot"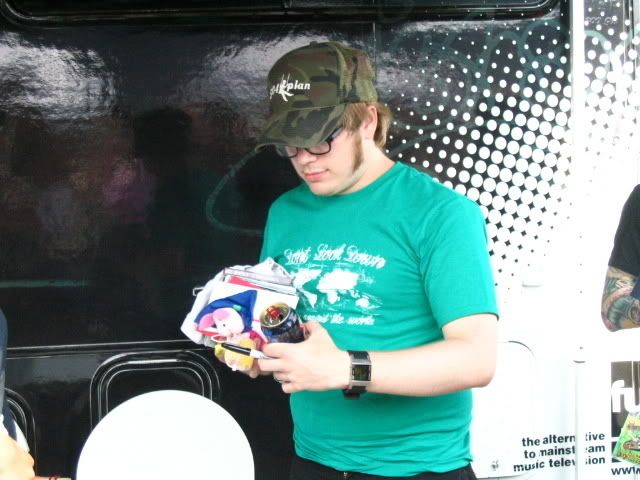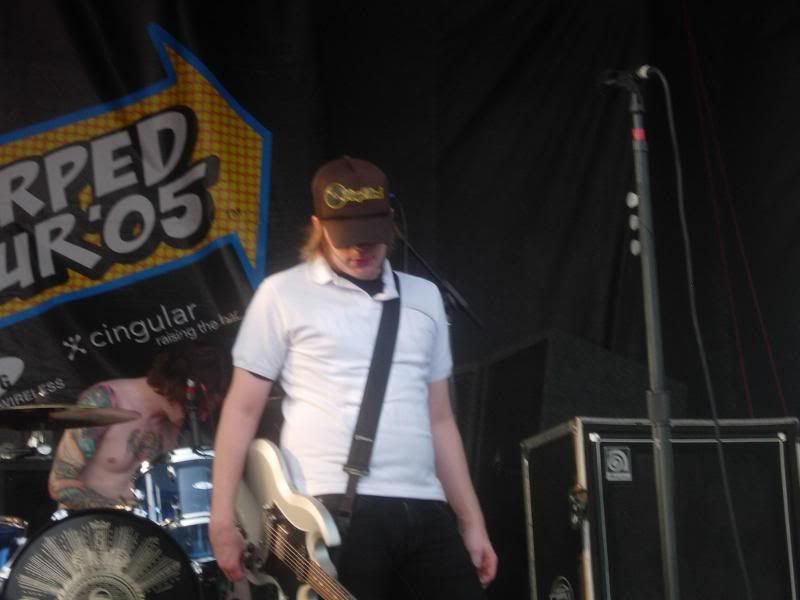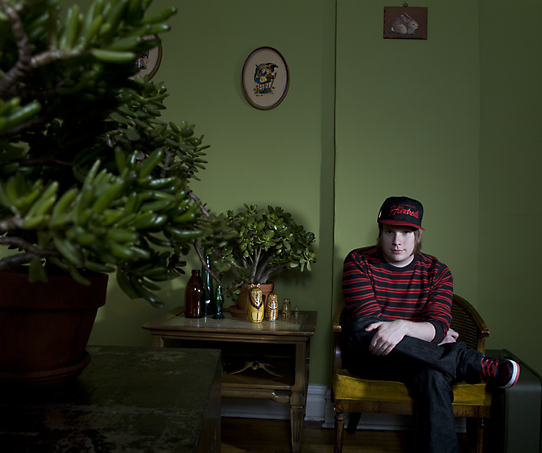 Naww, Trick's all alone...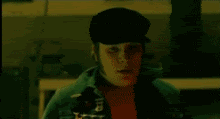 "HIIIII YA!!" NINJA SKILLZ!
I love that guitar.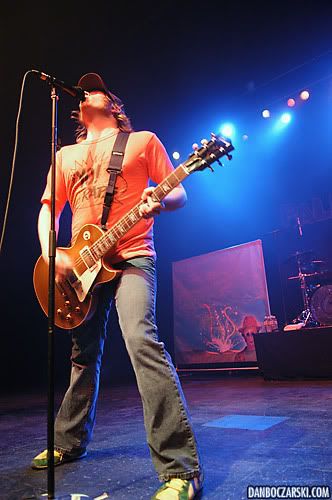 Patrick's singing his heart out cause he dosn't want the picspam to be over.
MEGA SPAM!